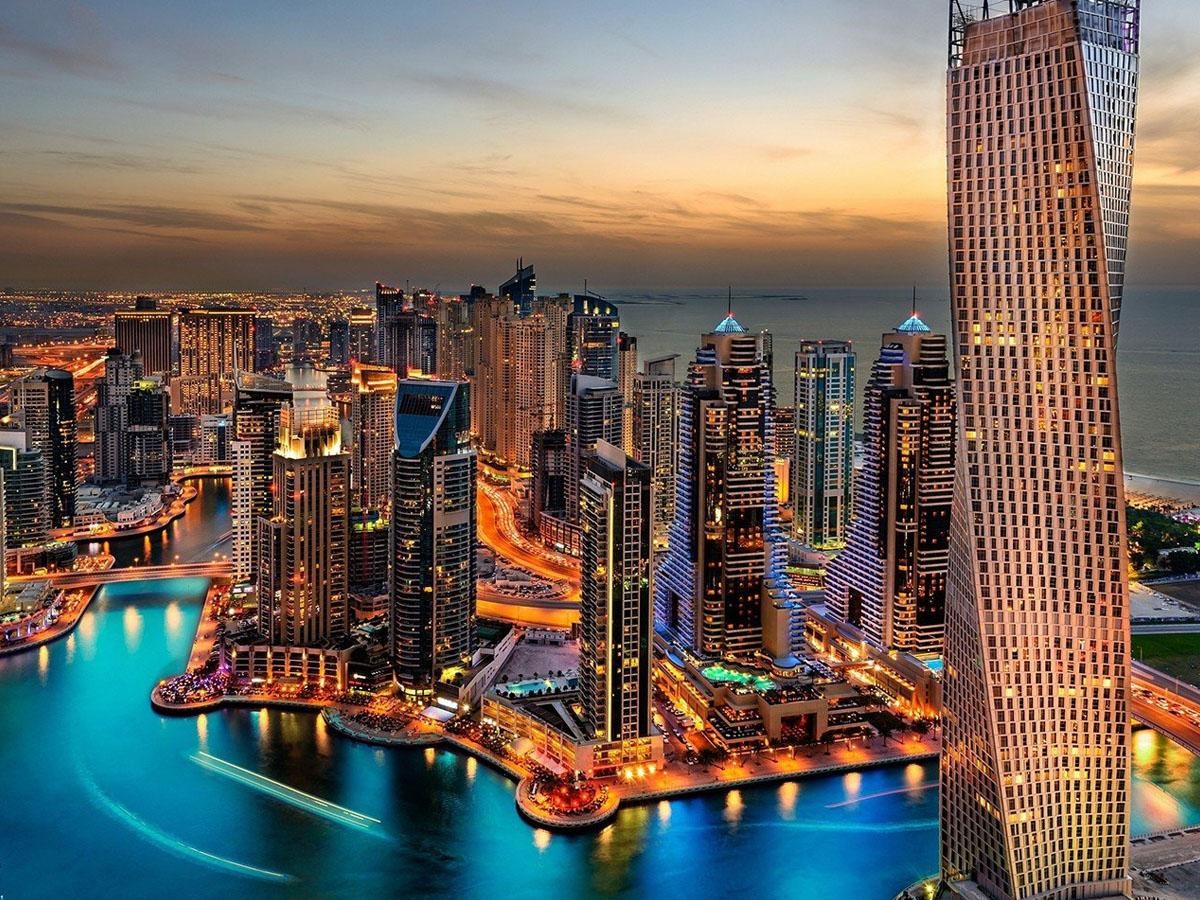 Dubai, it is a place where you get an emirate life for living. It is situated in the United Arab Emirate. It is a place known for luxury shopping , lively nightlife scenes and modern architecture. Burj Khalifa, which is the world's tallest building, rises to a height of Dubai.
The economy is driven by tourism and Real Estate and there seems to be an endless supply of new and over-the-top projects. Buying a home is often the largest financial transaction in an average person''s life, so the financial aspect is also significant. Many people struggle with the decision of whether to rent or buy.There are some reasons of why Buying a home is more advantageous than renting :
There is no landlord problem for minor bills like electricity bills, water bills, etc.
You should not compromise with your daily expenditures.
Instead of paying rent, which is purely a cost, you might pay the EMI on your home   loan, which will help you develop your own asset over time. Any EMI you pay effectively increases your home's equity.
If you buy a home it is also proven as a long term investment.
Having your own home is a sign of social achievement and prosperity. The house you own is a barometer of your wealth and status. As a result, purchasing a home will greatly improve your social standing.
There are some brief descriptions of some townhouses and villas listed here where you can see below :
1- Aldar Noya Viva Yas Island Townhouses and Villas in Abu Dhabi
In the north of Yas Island, we bring you the amazing Noya Viva by Aldar , which features modern two and three-bedroom townhouses and four bedroom villas. The elegantly crafted homes are built in such a way that their inhabitants can enjoy a modern lifestyle.  Several formats have been created to give people more options. On the top of the roof, large solar panels are installed. Take full advantage of the community's many world-class amenities. The group provides spacious living thanks to the beautiful villas. The townhouses and villas are modern in architecture and encourage a happy lifestyle. The walls are beautifully decorated in a unique colour scheme.
2- Dubai Holding's Asayel 2 at Madinat Jumeirah Living
In the heart of Madinat Jumeirah Living, the magnificent Asayel Building 2 by legendary Dubai Holding offers a variety of one, two, three, and four-bedroom apartments. It creates a new standard for luxury and comfort. It is possible to play, function, and live in the same place. The luxury residences are designed to provide residents with a comfortable lifestyle. Its designs are stylish, in keeping with the residents' high-class lifestyle. It comes in a variety of sizes. Each unit of the building has been given a final polish. They are spacious and provide you with long-term comfort. It establishes expectations by the high quality of its structures.
3- One at Palm Jumeirah 3 or 4 Bedroom Apartments & Penthouses in Dubai –
The magnificent ONE at Palm Jumeirah is Omniyat's most up-to-date groundbreaking project featuring magnificently built three and four-bedroom apartments and penthouses. The property is located in the heart of the lovely Palm Jumeirah, as the name suggests. With its mind-bending facilities, life is truly majestic at One at Palm Jumeirah. One at Palm Jumeirah's apartments and penthouses are a unique take on exclusivity and style. It features distinctive architecture as well as sprawling layouts. The variety of formats is extremely creative. Its interior and exterior designs are among the most common. It's in a classy setting.
4- Legend Apartments at Arjan in Dubailand – Sunrise Transcon
Sunrise Legend by Sunrise Transcon, located in the heart of Arjan, Dubailand, offers luxury studio, one, and two-bedroom apartments. Imagine living in a world where everything is only a few steps away. Interiors that have been well-thought-out have been given sophisticated designs. The kitchen is exquisitely designed. The spacious bathrooms will provide you with a comfortable bathing experience. The spacious living rooms with en-suite bathrooms are ideal for everyday use.The awe-inspiring double-height welcomes an extended colossal lobby that provides a gorgeous view of the surface . Vertical gardens also are set that's very difficult to seek out anywhere else within the city.