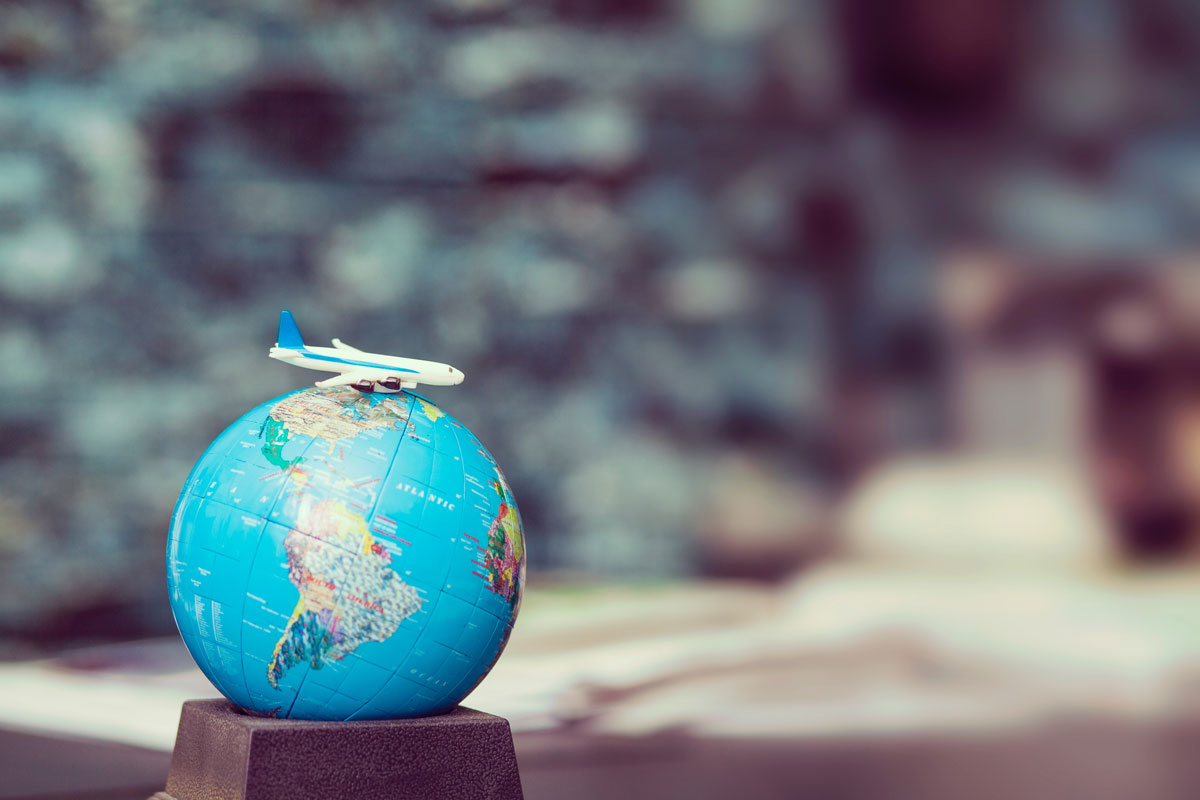 Finding properties at bargain prices in the vibrant US real estate market is nearly impossible. Over the past few years, the cost of housing has been steadily increasing. In fact, in some areas, homes are more expensive than they were in the heyday of the housing bubble.
However, if you are an investor, retiree, or adventurous buyer looking to increase your real estate portfolio, all is not lost. Have you considered buying property overseas?
Why Buy Property Overseas
The primary reason why some homebuyers are looking at overseas property options is cost.
Investing in overseas property markets can be lucrative and less cost-prohibitive than in the US. Moreover, some overseas markets are experiencing rapid growth. As a result, buyers are likely to recoup their investments in these markets faster.
Interested in buying real estate overseas? Here are 10 vibrant markets that are likely to produce a larger return on investment.
1. Panama
Panama is an attractive real estate investment destination for international investors. You can put your money in two particular areas: rental apartments or agricultural opportunities.
Resale transactions have slowed down in Panama City, and the trend is expected to remain the same over the coming year. This is an opportune time for investors to buy on a dip.
2. Turkey
Turkey has been enjoying strong economic growth, which is fueled by an increase in the number of tourists coming to the country over the last few years. In fact, in 2018, Istanbul was the 9th most visited city in the world, ahead of big names like Los Angeles, Rome, Barcelona, and Berlin.
International investors will find an easy footing into Turkey's real estate market thanks to the low barrier of entry. Rental units in this market are within reach of most investors' budgets.
3. Brazil
The property market in Brazil has something to offer for all types of investors.
For low-ball real estate deals, you should focus on the Fortaleza area. This coastal region is swamped by millions of tourists all through the year, and you'll do well with rentals targeting the local holiday market.
4. Belize
If you are not into international beach property investments, check out the Cayo district of Belize. This mountainous area has lush jungles, and the prices are quite low compared to prices in areas such as Ambergris Caye. At Cayo district, you can snatch two or three-bedroom houses for less than $100,000.
5. Dominican Republic
Investors interested in real estate in the Dominican Republic should focus on the capital, Santo Domingo.
The last few years have seen the Dominican Republic's economy steadily growing, largely due to direct foreign investment. Santo Domingo is the gateway of the country, and business travelers pass through it every day. You can cater to the needs of these travelers by offering furnished apartments.
6. Nicaragua
In Nicaragua, Granada offers great opportunities for real estate investment. The city's rich history, low cost of living, and fine weather make it a coveted stop by visitors and residents. You can buy historic homes in the city and convert them to rental condos.
7. Portugal
Portugal's property market has been steadily improving since 2014. For example, some areas in Lisbon have seen a dramatic increase in the price of real estate, compared to what would be considered their market value. However, there are still places around the city that offer good value and opportunity for ambitious investors.
If you want to dip your toes in the country, start by looking for renovation projects in the Port region north of Lisbon and along the country's Algarve coast.
8. France
In France, Paris is the city to buy prime real estate at bargain prices. Like is the case with all markets, prices fluctuate now and then. However, owning a piece of Paris is one of the surest ways of building long-term wealth.
Buying real estate in Paris is also attractive because of France's financing rules. In the county, foreigners are eligible for in-country financing. Moreover, with interest rates of French mortgages at a historical low of 2%, no other real estate market in Europe is as attractive.
9. Mexico
You've seen the drug cartel wars in Mexico but this should not dampen your spirit for investing in the country's real estate market. Mexico has robust local tourism driven by its expanding middle class. This is one of the factors that make the country a great choice for investors interested in rental properties.
Some of the markets to look at in Mexico include Playa del Carmen on the Riviera Maya and Puerto Vallarta on the Pacific coast.
10. Italy
The Abruzzo region of Italy is an untapped region for international investors looking for real estate. Italy's real estate market is vibrant, and prices are quite affordable compared to other leading European countries.
Abruzzo presents a great opportunity for real estate investing thanks to its vibrant cultural festivals, delicious foods, and outdoor recreation.