"Escape to the divine spell of 'Aurora', the Roman Goddess of dawn and 'Boreas', the Greek north wind."
All about Northern Lights
An aurora sometimes referred to as polar lights or northern lights (aurora borealis) is undoubtedly one of the most spell bounding natural gifts to countries like Iceland, Finland and Sweden. It is a display of natural light in the laps of the Earth's sky , predominantly observed in the high latitude regions such as Arctic and Antarctic. Now before taking you to the enchanting world of Aurora in the three famous countries, let us briefly explain you the cause behind this beautiful natural phenomenon. Auroras or Northern Lights are nothing but the result of disturbances in the magnetosphere caused by solar wind.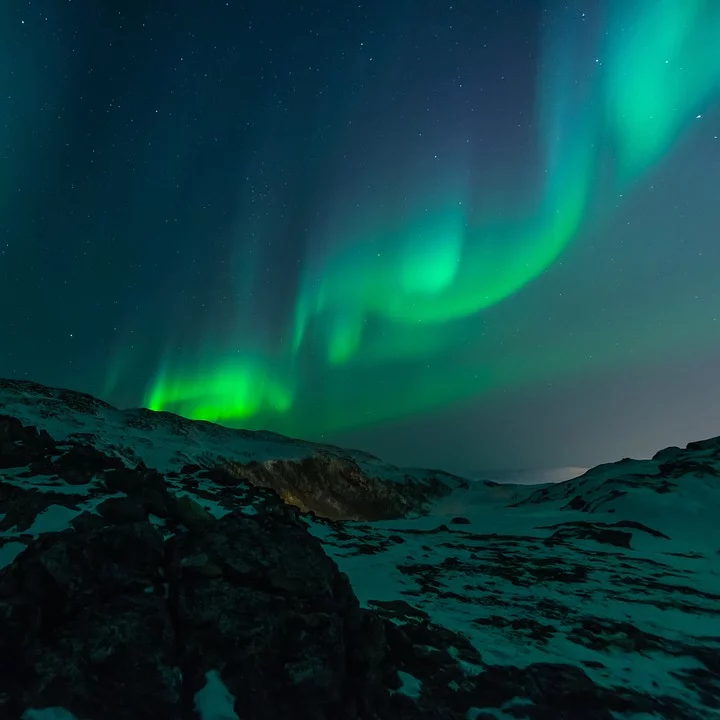 Explore the Northern Lights
Many people who have been fortunate enough to experience the elusive Northern Lights will definitely narrate you its beauty. Those who have not yet got lucky to observe the colorful dancing display in the night sky get ready to book your tickets to have an experience of a lifetime. Here are the three countries that promises to gift you a treat to the eyes by their spectacular Aurora which you will definitely crave to preserve in your hearts.
1. Iceland
Iceland is our winter wonderland where we can experience the magnificent dancing lights twirling before us along with the snow covered waterfalls at every corner. Th Northern Lights are one of the biggest draws to visit the snow clad country. But it being, a natural phenomenon is quite elusive and unpredictable.
So plan your holidays from late-August to mid-April or from September to March, when one enjoys the maximum chances of experiencing the dancing lights. There are a number of tour operators offering late night sightseeing excursions from Reykjavik and they are expert in hunting the best spots from where you can explore the Northern Lights which reveals its beauty in the darkest hours.
2. Finland
In Finland, our favourite Northern Lights can be viewed easily in a range of evidently built spaces from glass igloos or luxurious suites. They are visible on usually 200 nights or every other clear sky in the Finnish Lapland. You can opt for the traditional ways of Aurora spotting such as snowshoeing, cross country skiing or snowmobile or sledge dog touring. This will also enable you to experience the oldest traditions of the country. If the chilling weather is not your thing completely, then Finland also has certain comfort zones for her tourists.
The Arctic Treehouse Hotel, Rovaniemi, Kemi Seaside Glass Villas by the Bay of Bothnia and few other hotels or villas have been established for the increasing tourists. So whether you are a lover of the crispy chilled weather or simply seek a warm corner to experience the jaw dropping phenomenon, Finland never fails to welcome you with all your requirements.
3. Sweden
You can also head to Swedish Lapland between early September and late March to see the beauty of Northern Lights. The large expanse of land in the northwest corner of Sweden welcomes innumerable visitors during the long winter nights to witness the incredible light show of Aurora.
If you are planning to visit this majestic part of the world, make sure to list few places such as Kiruna, Aurora sky station, Jukkasjarvi or Laponia. They will enable you to escape into the wilderness of one of Mother Nature's finest handiwork named Northern Lights.
Now as you know the three best countries appropriate for holidays offering you the cherry on top- Northern Lights, hurry and book your tickets to explore the magnificent light show dancing and twirling before your eyes. Make your holidays a magical one at these countries.
Author's Bio
Yogi and Suchna believe in taking the road less travelled and stumbling upon some hidden gems along the way! For over a decade, they've mapped their way across various continents, sniffed out unusual routes, discovered new flavours' and stayed at quirky hostels. TheVillaEscape is their expression of soul travel. To check Northern Lights Iceland you can catch up with them at TheVillaEscape.