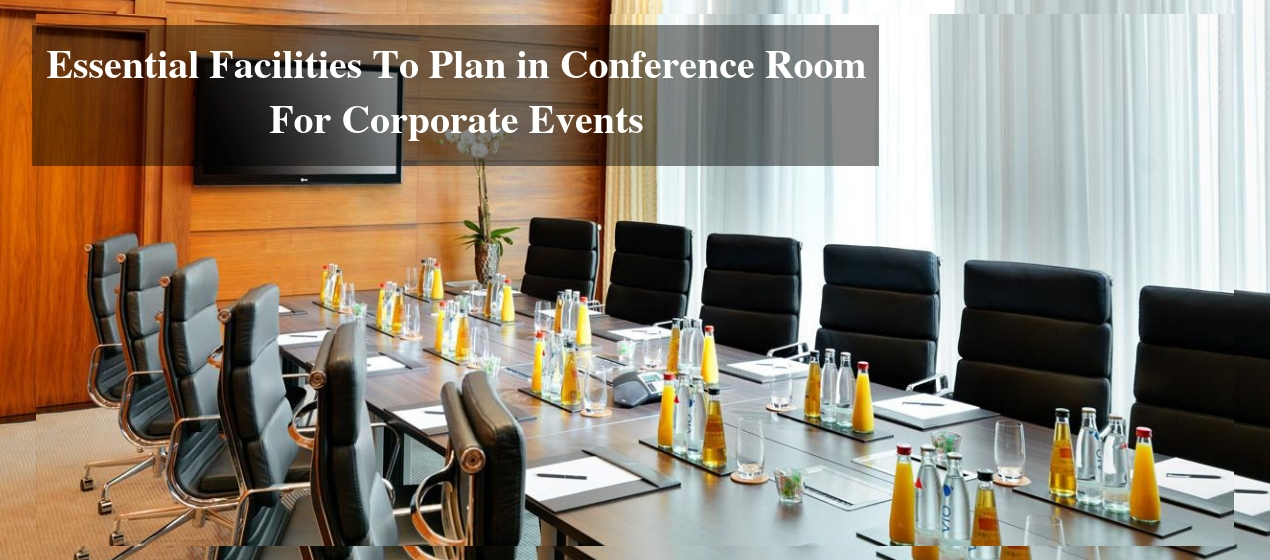 Appointments of the conference room can be many. The most important of them is the holding of corporate events such as meetings, seminars, training, presentations, video conferences, etc. Also, in the current business environment, events with press invitations are very popular like press conferences, briefings, round tables. But mass events are far from taking place on a daily basis, and the conference room space requires constant expenses. These expenses are like rental payments, public services, etc.
Today the market has a constant demand for renting small and medium-sized conference rooms, which are formed by various companies, training centres and coaches, training companies, etc. With the right approach, a well-equipped conference room can always be leased for such events. These meeting rooms provide the various services like Wi-Fi, Smart Board, High-quality audio system etc. So, if you are planning to rent a conference room, then go through the list of requirements to choose the perfect one.
Location Accessibility
This factor plays an important role while selecting a venue. Before, choosing a meeting room, make sure it is easy to access from railway stations, airport or any other mode of transport. If the event is held without invited guests from other cities, and the participants are residents of the city, then look for a hall that will be as comfortable as possible in the matter of being able to reach it. The ideal location for the event room is considered to be the city centre, regardless of whether it is a regional or district centre. If guests from other cities attend the event, the hall, which is located in the hotel where participants stopped, is considered to be the best option.
Capacity of Room
This factor depends on how many visitors the organizers themselves are counting on. Based on the estimated number, choose a perfect conference room for rent. If you choose a hall that does not correspond to the stated number of participants, this will lead to the problem of seats. There are small, medium, and large-sized halls that are most popular among event organizers. This factor is important because of the comfortability and interactivity with native speakers.
Seating Arrangements
Based on the various layout requirements like Boardroom style, U-shaped, Hollow square and Classroom style arrangements, you can select any type of sitting arrangements according to your needs. Choosing the best-sitting arrangements will totally depend on a type of meeting conducted. For the corporate event, the choice of U-shaped sitting is better, therefore, before making the arrangements, first, decide your layout and style.
Technical Equipements:
The technical equipment of the conference room is equipment that allows you to create comfortable conditions for people to stay in it. This includes:
PARTICULARS
DESCRIPTIONS
 Lighting

It allows participants to be in a well-lit room if there are no windows or there is an evening outside.

 Air Conditioner

It creates comfortable conditions for the stay of the event participants on hot or frosty days.

 Mini-Stands & Microphones

These have the ability to move them around the hall.
It allows you to hear the speaker better or ask participants questions without straining your voice

 Audio & Video Equipment, and Amplifiers

It allows you to make the report of the speaker more interesting, showing the material in the form of photographs, diagrams, drawings and video.
Video conference is really useful and required components when you surely need to share some words with an online person.

 Wi-Fi Connectivity

A high-speed Wi-Fi connectivity with compatible bandwidth is always required to run an event smoothly.

 

Projection Screen & Monitors

Before renting a room, make sure about smart keyboard and monitor system.
It is useful that contain the multi-touch features and mouse hover functionality in regard to showing it to multiple users at the same time.
Additional Services
The additional service includes the opportunity to have a snack during the event, relax, chat over a cup of coffee, etc. If the conference room is selected at the hotel, then the additional service will be organized by organizers. Participants are provided with coffee, tea, water and other beverages. The buffet in the event does not include any surcharges. So, before ordering a conference room, it is recommended to discuss with the administrator the possibility of providing additional services, for example, organizing a coffee break or lunch for all invited guests. At the same time, regardless of the number of guests, service should remain at a consistently high level.
Bottom Line
For any event, always choose and book a well-structured conference room with the latest amenities. The business on conference room rental Singapore allows servicing of events where it is planned to rent a conference hall of any category: from corporate retraining and state training classes to staffing final meetings of ministries or departments, international congresses and government meetings. So, before finalising any conference hall just looks at the above factors.
Author Bio:
James Burton is a professional trader and a part-time blogger. He is working for Savvy Training Room from last 7 years. He provides Meeting Rooms, Classrooms, Seminar Rooms, and Conference Room Rentals in Singapore. He also loves to write blogs about real estate.