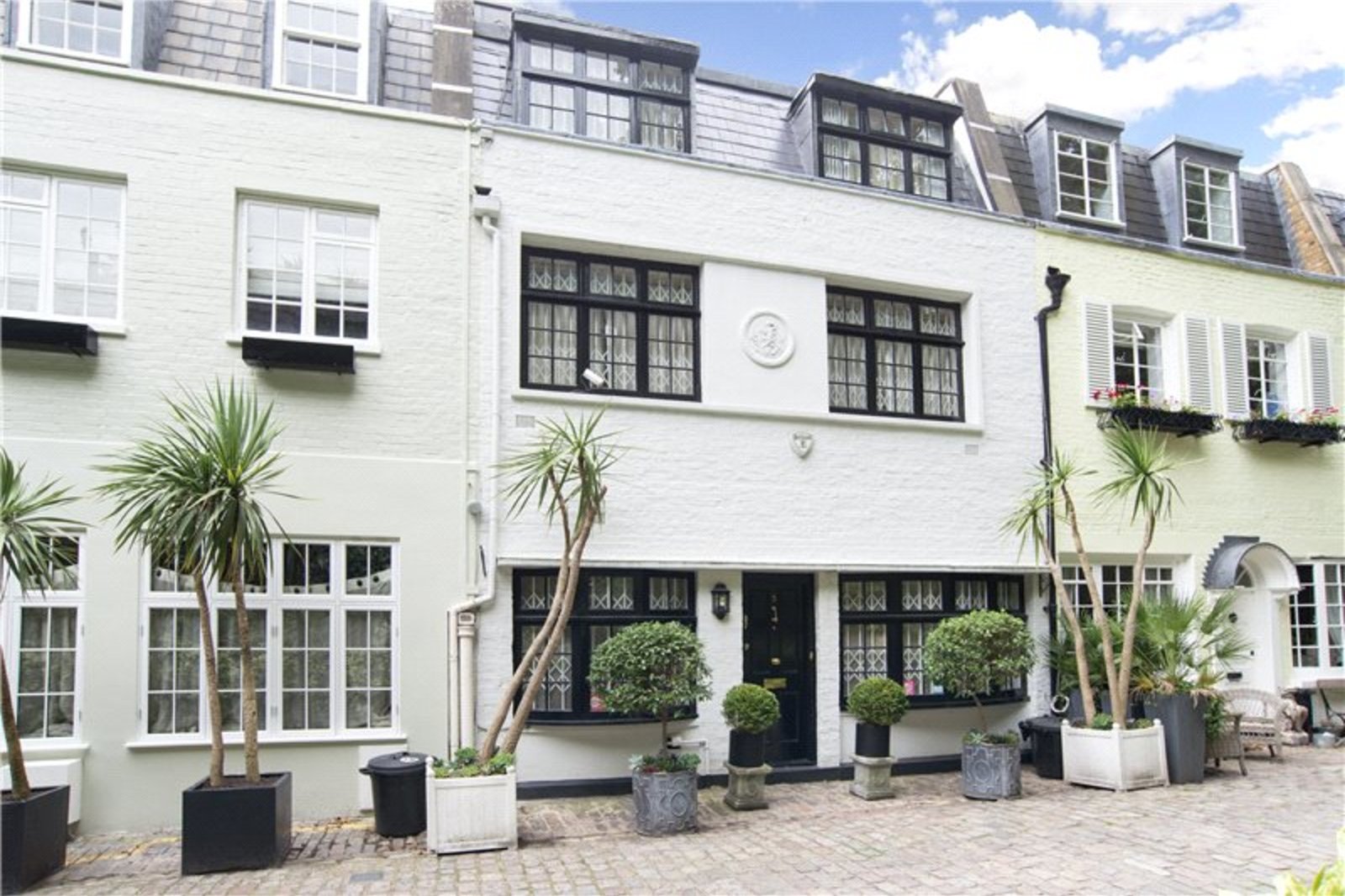 London is a diverse and exciting city filled with some of the world's best sights, attractions, and fun activities. With so much to do, it's hard to narrow down the long list of reasons to visit the astounding charming back alleys and out-of-the-way courtyards. If you want to get your feet going to one of the most attractive destinations, then you got to stroll across the 'Mews' here! Mews are some of London's prettiest streets, and they're filled with the city's most beautiful houses railed across the narrow lanes. These narrow lanes take you to a cobbled pastel wonderland to a new world away from all that bustle and skyscrapers of the modern world. Continue reading to get a glimpse of some of the mews you are planning to explore ahead of 2019! Fix your mind and get your checklist ready while you look forward to being a proud owner of an elegant and classy London Mews House while you explore more about the attractions here!
Eaton Mews North
The original purpose of Eaton Mews North was to provide a stable or coach house accommodation to the main houses on Eaton Place and Eaton Square. Today, it is mainly used for residential purposes. Nestled at one of the most attractive mews in Belgravia, Eaton Mews North is an enchanting world filled with pretty white stucco mews houses that glaze the grand townhouses in neighbouring streets.
Lyall Mews
When you visit London, you can never keep yourself from exploring the Lyall Mews that is landscaped just north of the luxurious, exclusive Eaton Square. This busy street is laden with properties that speak of luxury and comfort, and one can surely sort out his best home amidst the bustling lanes. With houses located in private cobbled mews, the luxuries you find in the properties speak of an awe-inspired architecture that matches with tradition.
Cadogan Place
Also known as one of London's 'golden postcode' areas, the illustrious Cadogan Place is conveniently close to Knightsbridge and Sloane Square tube stations. A major connecting link between the aristocratic pavements of Belgrave Square, and the barbarism of Chelsea, Cadogan Place is home to a variety of features and amenities for a busy traveller. While the Cadogan Hall, a classic music venue lies around the corner, the Royal Court Theatre and the much-lauded Saatchi Gallery lay just a brisk walk away! When you get your property here, you can stay relaxed when the thoughts bloom about putting your kids in the best school as some of the town's exclusive private schools bustle at brief distances. What else could make a place suitable enough for a luxurious life that goes hand-in-hand with all the basic amenities! Cadogan Place is such a destination that must be added to your checklist right away!
Groom Place
Groom Place cobbles through the road between Chester Street and Chapel Street in Westminster, just opposite Wilton Mews, another sort after Mews Street in London. With just a few minutes of a sun-kissed stroll from Hyde Park's green, you'll find Groom Place, a winding mews street with a village atmosphere. This one of a kind Belgravia mews boasts a delightful independent Italian restaurant on the corner, elegantly complemented by a lavish pub that featured in the 2016 British comedy film, 'Absolutely Fabulous'. Boasting a rich cultural heritage as Westminster City Council's Belgravia Conservation Area, Groom Place was laid out as a fashionable residential area to the west of Buckingham Palace in 1968. With a significant number of embassies, diplomatic buildings and institutional headquarters, this busy mews street is wrought with properties rendered with painted brickwork and mansard-parapet roof styles. If you prefer a lifestyle that goes well with a traditional touch to modern amenities, then a cosy house in Groom Place would surely be your best pick for life!
William Mews
William Mews is a moderately redeveloped, private Mews off Lowndes Square in Westminster. The Mews nests various properties applicable for residential purposes. When you take a romantic walk with your partner across the streets, you get a chance to explore the essence of the 1960s Swinging London that still lingers around this fascinating enclave. Located just behind the grand buildings of Lowndes Square, William Mews is minutes away from legendary store Harvey Nichols. With just a short stroll from Knightsbridge tube station, you can still reach to the breath-taking views of this attractive destination.
What can be more convenient than a luxurious home surrounded with all the amenities across the much sort after mews in London! With a stroll across each of these wonderful destinations, you can be sure to find the most eminent property that meets your needs. Whether you choose to spend your lifetime watching the bustling life in Eaton Mews North or enjoy a traditional lifestyle in Groom Place, you own the priority of choosing the property that best suits your desires.