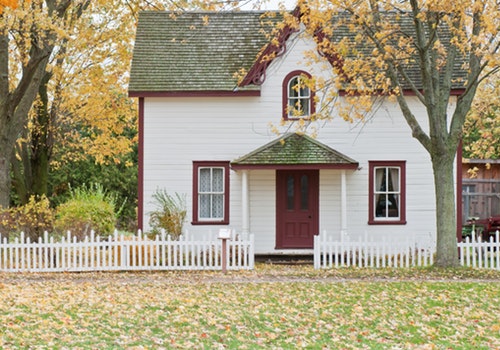 Selling your home isn't an easy job, especially if you're not an experienced seller. There are a lot of things to be done, and some of them can be quite time-consuming, so it's important to start everything on time, so you'll be able to sell your home for the best price that the market can offer. So, if you're selling your property or you know someone who's about to do so, here are some autumn house preparation tips that will make it more attractive to the prospective buyers:
Find the right real estate agent
Even though this one isn't technically a part of house improvement, it's necessary to mention that in order to sell your home, you need to find a reliable and experienced real estate agent that will be able to negotiate the best deal for you. Always make sure to ask the right questions, no matter how insignificant they might seem, and the right agent will always be open to answering them, so if the person is evasive or dismissive, that's surely a red flag you shouldn't ignore.
Keep everything clean
Autumns can be tricky since leaves fall from trees and cause the mess near the house or in the backyard. Some buyers might not like that, therefore it's important to clean your backyard, trim the bushes, cut down the dead flowers and tree branches so your home will have more exposure to the sunlight. Make the best out of the autumn weather, and instead of keeping everything covered in yellow and brown leaves, try to aim for the romantic and tidy autumn feel.
Schedule the repairs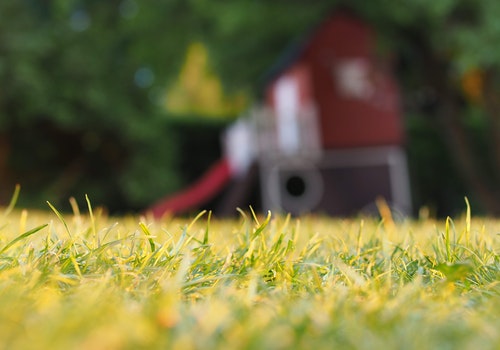 Before you list your home for sale, it's crucial to mend everything that's broken, leaky or simply too old. If you're dealing with mold, leaky pipes and faucets or wiring that's out of date, remember that all of that needs to be repaired as buyers aren't looking to purchase only to deal with basic repairs that they'll have to pay for. Similarly, make sure to repaint the walls so your home will look well-kept and fresh. Repairs are the first thing you should do before moving to more cosmetic repairs.
Boost the curb appeal
Having a nice-looking curb will automatically make your home seem warmer and more welcoming, so you should definitely invest some time and effort to beautify your walkway or driveway. Also, if possible, paint your facade and make sure your front door look presentable. Your curb is the first thing people will see, so it's necessary to make it as inviting as possible. In case you want to plant some flowers, make sure they're apt for autumn weather, so it's best to opt for small plants and don't forget to trim it regularly, so they'll look elegant and neat.
Don't forget to restore your hardware
After you're done with fixing plumbing, wiring and other essentials, it's time to make sure that sinks, power points, and fittings are in top condition. Fixing restoration hardware will definitely make your home look like new which will also increase its market value. If you want to get the best price for your home, you need to ensure that everything is working, since people often get discouraged from buying when things look worn out and haggard. Besides, old power outlets can also be dangerous and cause fires that can damage your home beyond improvement.
Stage your home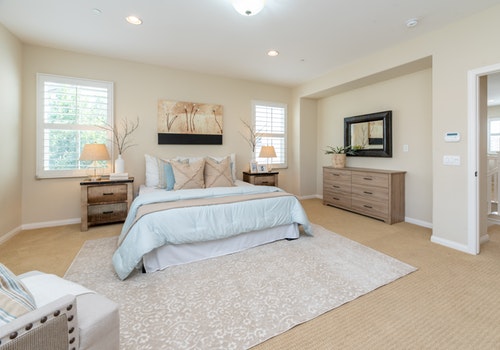 Staging your home will add more personality to it which will in return cause more interest among buyers. If the home looks livable and cozy, people will be able to imagine themselves living there, too. Therefore, it's important to make your home look bright and spacious, and preferably, add some decor items such as throwaway pillows, lamps, pictures, and books. Each room should be decorated to highlight its positive features, so for example, a bedroom should always look comfortable and romantic, while the kitchen should be simple, bright with bare counters. If you still want to add some items, make sure to keep them minimal, so a couple of Mason jars filled with cookies and vase with flowers will be just enough.
Get rid of the clutter
Discarding the items that are just collecting dust is a must if you want to make your home look tidy and elegant. Nobody wants to see piles of clothes, old newspapers and other documents, because all of that makes the place look old and chaotic. In case you don't know where to put your old stuff, at least move them to the garage or the storage room where they won't be occupying too much space. Keeping your home tidy and minimalist will provide prospective buyers with enough room for imagination which is something you should definitely aim for.
Autumn is the perfect time to sell or buy a home since this season is often associated with new beginnings and preparation for the cozy winter days in front of the fireplace. Hence, making your place look neat will surely make it more attractive and beautiful for potential buyers.