House flipping is one of the effective ways to generate cash from your real estate properties. This is a very popular method which is especially used by experienced investors to generate huge amounts of cash in a short period of time. The principles of house flipping depend on a few technicalities. Therefore, to get through a house flip, it takes money, education, connections, and determination. However, this write-up will explain a comprehensive guide on flipping real estate properties.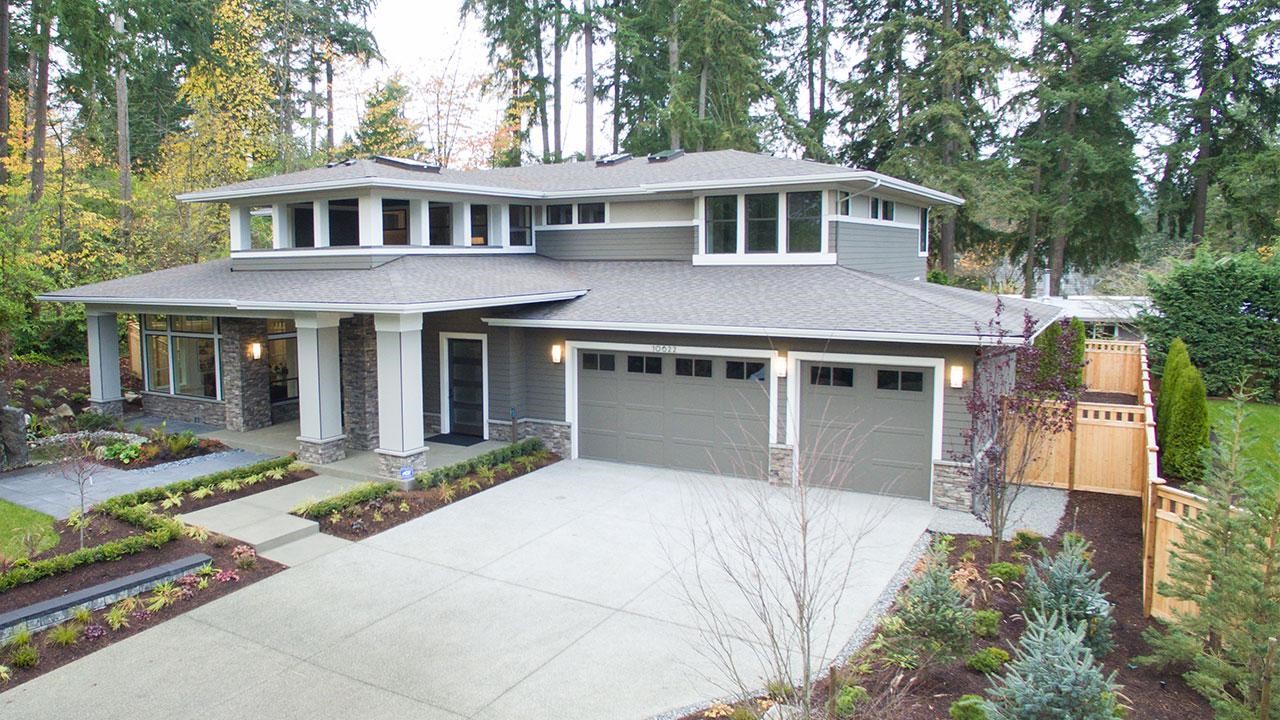 What is Flipping House?
Flipping house is when a real estate investor purchases a property and then sell it at a profit for earning extra cash. There are generally two main strategies to buying and flipping houses:
Buy low and sell high.
Buy a house and make significant repairs and renovations to resell it.
It is a quite profitable approach and a smoother sales process for generating money. Now, let's move to a step-by-step guide on flipping real estate properties.
Table of Content:
Acquire Knowledge on House Flipping
The first step in real step adventure is educated yourself on flipping houses. Before jumping to house flip, it is necessary for any investors to acquire all the necessary information regarding flipping real estate properties. This thing will protect them from any risk like losing money. The better way to learn the basics of house flipping is to purchase some books by famous authors. In addition, you can also take help from professionals and experienced agents to truly internalize knowledge. Understanding flipping math is also the most important trait in a successful flip. Because, this will help you to determine how much you should pay, how much you should put into it, and how much you expect to get out. So, try to get deep and understand how this stuff all works.
Research on Real Estate Market
Doing a thorough job of understanding the local real estate market will help to make an appropriate and wise decision on which place is best for flipping house. In some areas, the houses are absurdly cheap, where in other areas, this would be absurdly expensive. Every market is different, so it is necessary to have good knowledge of the market. Consider these questions before flipping a property:
What kind of houses do people want to buy?
What is the recent market price of the houses?
Which area is famous for a living?
Therefore, while choosing an area, make a thorough research on housing demand, median home prices, average property type and neighbourhood resources.
Construct a Business Plan
For investing in real estate business, every investor needs a business plan. It includes a budget, timeline, property listing, and project scope. Investors need to search for property on websites, newspapers, and public records, which can represent profitable flips. In addition, when searching through property listings, what factors need to consider for making a wise decision. Each of these factors considers how much the flip will cost, how much it could potentially earn once completed, do you have enough to cover a renovation, and what kind of scope are you comfortable with?
Understand Finance Options
After constructing a business plan, it is important to assess your current financial situation. There all lot of strategies for financing your flipping house like Conventional Financing, Loans, Hard Money Lenders, Private Money, and more. Therefore, before applying for a loan, making an offer on a house or choosing a finance option, make sure you understand the ins and outs of home financing.
Start Analysing Potential Deals
Once making all the important decision, the next step is to start looking into ways to finance your deals. So, head over to some websites and start grabbing some potential properties that look like good options. In regards to knowing the exact value, it is better to analyse the process of these deals. During this process, walk through each deal and check that what other facilities are available with these deals, as many questions as you can to get a clear property listing.
Find a Perfect House for Flipping
After searching deals on many available websites and walking through many properties, it is time to find a suitable and perfect potential house to flip. It considers a lot of factors like the location, property condition and potential rehab costs. This thing will help to make a clear offer on the best deals. You could work with a Realtor to find a suitable property, work with wholesalers to find off-market deals, or build a direct mail marketing campaign.
Make an Offer
For pursuing the perfect property, it is time to make an offer. Securing the right purchase price will significantly influence profits.  but, before, making an offer, an investor needs to hire an attorney or a real estate agent to look over the paperwork and make sure you are not missing out on anything.
Schedule a Property Inspection
Investors can make themselves aware of any potential issues with a home by hiring an inspector. They will look at the structural issues and mechanical or electrical problems that are available in a flipping house. Therefore, in regards to know a property's true condition, an in-depth analysis of the home can hopefully uncover all the hidden problems.
Hire A Professional Builder
Conduct an interview with multiple contractors to get an accurate estimation of renovations and repair costs. Hire a home builder to finalize a timeline and schedule for the renovation. Working with a right and experienced contractor will complete the project in the available timeline as per your preferences. Ask the contractors to repaint the walls and make necessary changes in the kitchen and house furniture.
Make Renovations & Necessary Repairs
After hiring the home builder team for your house, make the necessary changes to complete the renovation like electrical wires, pipes, furniture, walls paint, roofing, garden, and much more. This thing will increase the value of the house which further helps to earn a profit. The faster you can complete the renovation project, the faster you can sell the property and generate extra cash. But make a proper review of the estimated costs of the flip before making renovations.
Relist & Sell the Newly Renovated Property
Once repairing and renovating the home, the next step is to list your property on sale to get a good offer. In this, a professional will also help to determine the actual cost of the flipping property. They compare the price of properties in the neighbourhood and come up with a great listing price. So, negotiate a fair price with your buyer and sell it to extract extra money. This final step in the house flipping process to sell the renovated property.
Conclusion
Flipping real estate properties is risky as well as a profitable business. But it all depends on different market value and situations. Therefore, by considering the above-mentioned step-by-step guide, you can successfully earn more profit. Stay up-to-date with your local market and extract money as much as you can. Moreover, it would be better to hire an agent or a realtor before entering the industry of house flipping. Lean on their advice and learn more to do not lose money.
Author Bio
David Lane is working as a Realtor for Thailand Property – Which provides real estate services such as real estate Thailand, buying property in Thailand, etc to clients. Being a realtor, his exceptional knowledge of the market helped him a lot in selling numerous properties all over Thailand.  He has a passion for writing and loves to share his real estate related knowledge with people.