Buying your first home can be both exciting and a little intimidating as there are many new processes to experience, things to get done and people to work with. It's a big step to take in life so here are several important things you should know that can guide you through this journey from start to finish.
Know the real cost of your new home
It's very important you know exactly how much your new home will cost. It's not just the mortgage payment. The best way to start is to use a mortgage calculator to estimate how big your monthly payment will be.
You should also factor in property taxes and homeowner's insurance as well as the cost of home maintenance, which includes maintaining the lawn and yard, appliances, unplanned repairs and any Homeowners Association fees if they apply. Do not forget about utility costs like electricity, gas, water and sewer which may increase your monthly costs.
Know your needs
Before you start shopping for a new home, you should also be very well aware of what it is that you truly want in your new home. There's typically a big difference between where you're at currently and where you plan to be in the future. Think about the number of rooms and if you're going to have kids and if everyone is going to have their own room, whether you need a home office or a playroom and guest room.
Consider the location in reference to your work and think about the type of neighbourhood you want to live in. Safety is a big concern when you're choosing your first family home. You'll want your home to be in a safe part of town, but it's also important that the house itself satisfies all safety standards. This is something you'll have to deal with when you actually buy the home but put it in your plans at the start that a home inspection is a must. This helps you uncover problems with the home's structure, plumbing, electrical work, roof, and other parts.  It may be necessary to rewire the home, take care of safety switches, repair the cables and address any other electrical issues. For that, it's recommended you contact a reputable emergency electrician in Northern Beaches so no time is wasted and no risk is involved regarding your future life in the new home.
Start saving early
Start saving before you find your ideal first home. Set up an automatic transfer from your paycheck to your savings account, and use it to set aside any extra income and tax refunds. Also, see where you can make additional cost cuts, such as bringing your own lunch to work instead of eating out.
This savings account is a significant asset as you will have many expenses throughout the entire home-buying process. There will be appraisals, deposits, home inspections, down payments and closing costs. Building your savings account now will ensure you are prepared for these expenses and for the time of moving in and furnishing your new home.
Build your credit wisely
Another wise step to take before purchasing your first home is to be smart with your credit. Your credit score is carefully audited and considered by lenders as one of the key factors to determine whether or not you'll be approved and if so, what interest rate and loan terms you can get.
Typical credit mistakes many first-time homebuyers make are opening new credit lines shortly before you apply or close on your new home and avoiding credit altogether which also doesn't contribute to your positive credit score.
Shop around for mortgage loan options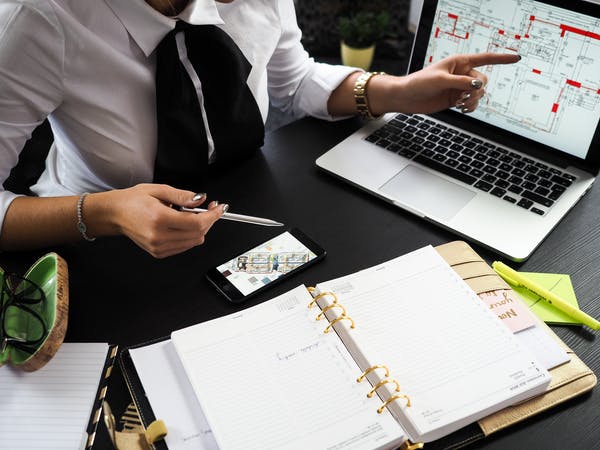 Another mistake most people make is thinking that a conventional loan is their only option when buying a house. On the contrary, there are several different mortgage loan options available and each of them has its pros and cons. It's advisable you work with a home lending advisor to find out which lending option would be the most suitable for your unique circumstances.
Hire an agent and negotiate thoroughly
You should also consider working with another professional – this time it's the real estate agent. They are experts at finding the house that best fits your needs. They'll take all factors into consideration and negotiate on your behalf plus prepare all the necessary paperwork for you. You might try doing this all yourself, but for a first-time homebuyer, a professional agent is always a better option.
There's a lot to consider when buying a home, but it's worth it in the end. Knowing what the process entails, and having the right strategy is an excellent way to prepare yourself for this exciting journey.